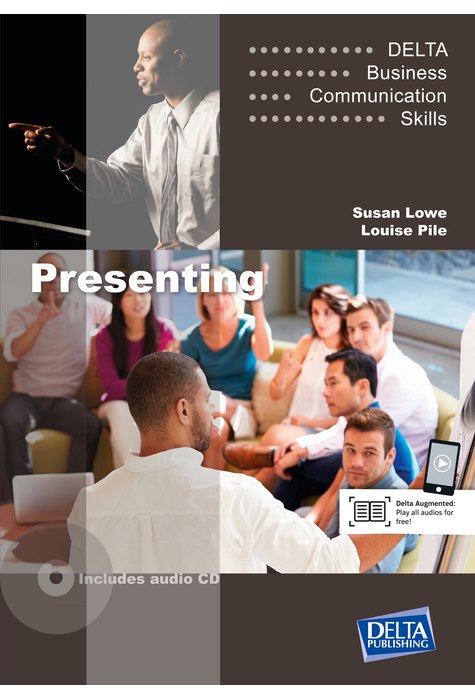 Presenting B1-B2, Coursebook with Audio CD
Delta Business Communication Skills
David King, Susan Lowe, Louise Pile
Preţ vechi:
150 lei

-30%
Disponibilitate:
Disponibilă
Pentru comenzi care depasesc stocul disponibil afisat va rugam sa ii contactati telefonic pe agentii nostri de vanzari: 021.796.73.85
.
At some time or other most of us have to make a presentation of some sort. Speaking to an audience can be a very challenging experience in one's own language, let alone in a foreign one.
Presenting addresses both the skills and the language required for giving effective presentations.
The six units cover:
- The first few minutes.
- Using equipment.
- Organising what you want to say.
- Maintaining interest.
- Dealing with problems and questions.
- Summarising and concluding.
Presenting provides six core units, each containing these sections:
- "warmer" to raise awareness of the skills involved in effective communication and to introduce different strategies for developing these skills.
- "presentation and practice" of core language connected to each skill.
- "over to you", which allows students to apply what they have learned to their real-life work situation.